Decriminalize, Destigmatize, Decarcerate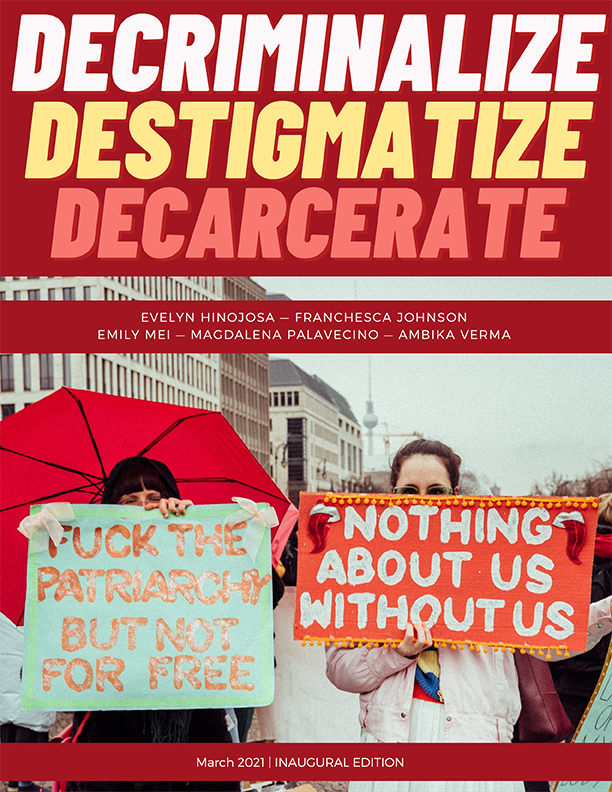 3rd Place, People's Choice, Winter 2021
By: Evelyn Hinojosa, Franchesca Johnson, Emily Mei, Magdalena Palavecino, Ambika Verma
Is sex work work? Is sex work sex? Read our magazine to discover more the answer and understand the importance of decriminalizing sex work.
In this issue we discuss sex work and the controversy surrounding the legal framework under which it falls. We would like to begin with a trigger warning as there will be discussions of rape, abuse, violence, and discrimination towards sex workers. Sex work is looked at through four main lenses of legality: criminalization, neo-abolitionism, legalization and decriminalization. These frameworks not only shape the laws and policies surrounding sex work, but also limit the access that sex workers have to health and social services. Here, we attempt to argue that decriminalization is ultimately the model that provides the most good not only to sex workers, but also society as a whole.
Our magazine looks at the two components of sex work and the respect we believe they deserve. Each article is a standalone piece that attempts to provide an analysis for why sex work is both ""sex"" and ""work,"" and should therefore be given the same liberties and rights that both acts in their definition command by society. We look at the biology behind STIs and HIV, trauma and violence and its relation to mental health, as well as chronic stress leading to cardiovascular and immune dysfunction. We also investigate the social impact of bills like FOSTA and Proposition K, discrimination and stigma, policing and harm, and lack of healthcare access. Advocacy is important for sex workers to obtain rights, and we discuss ways to get involved.
We hope you learn about sex work through this magazine installment and feel compelled to get involved in the movement to protect and empower sex workers in the US and across the globe.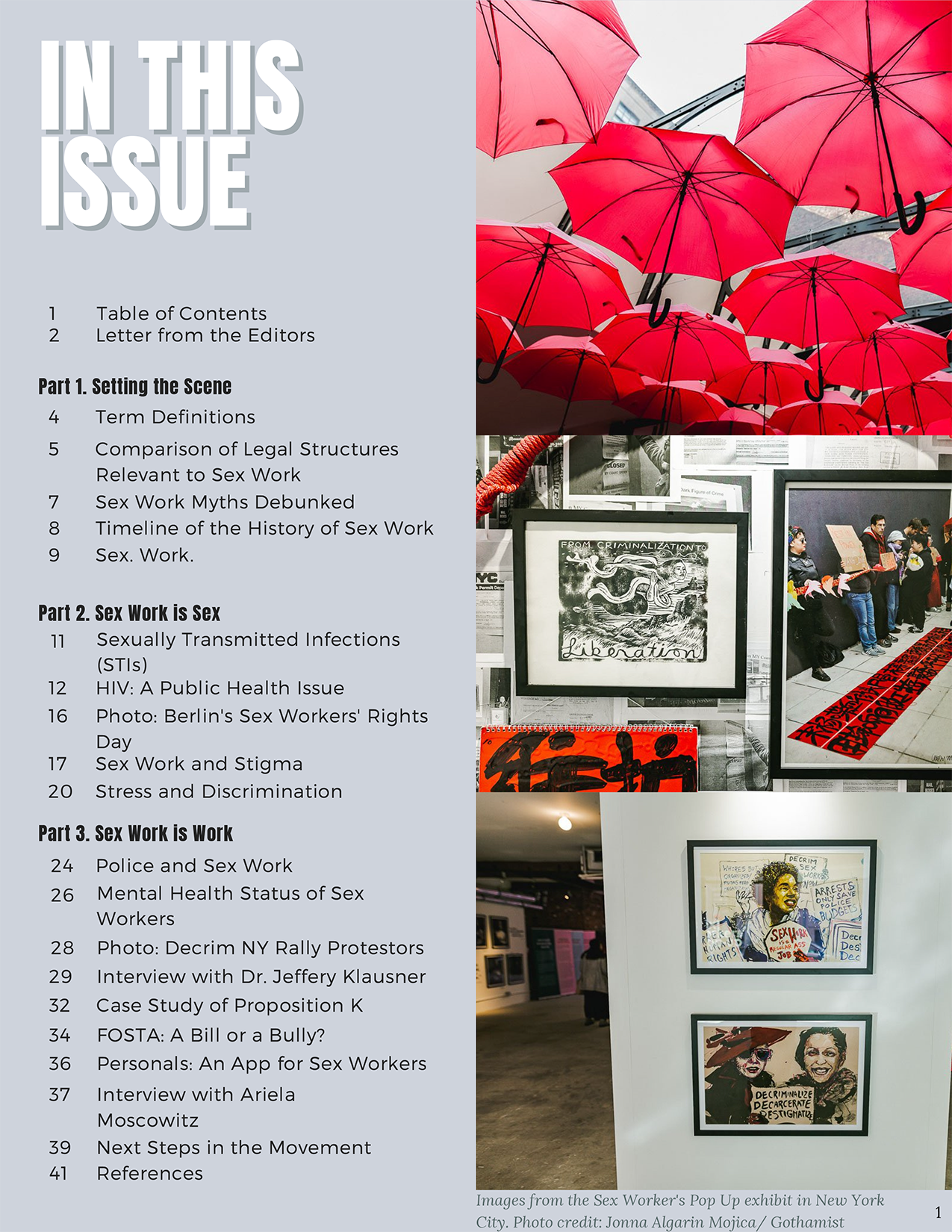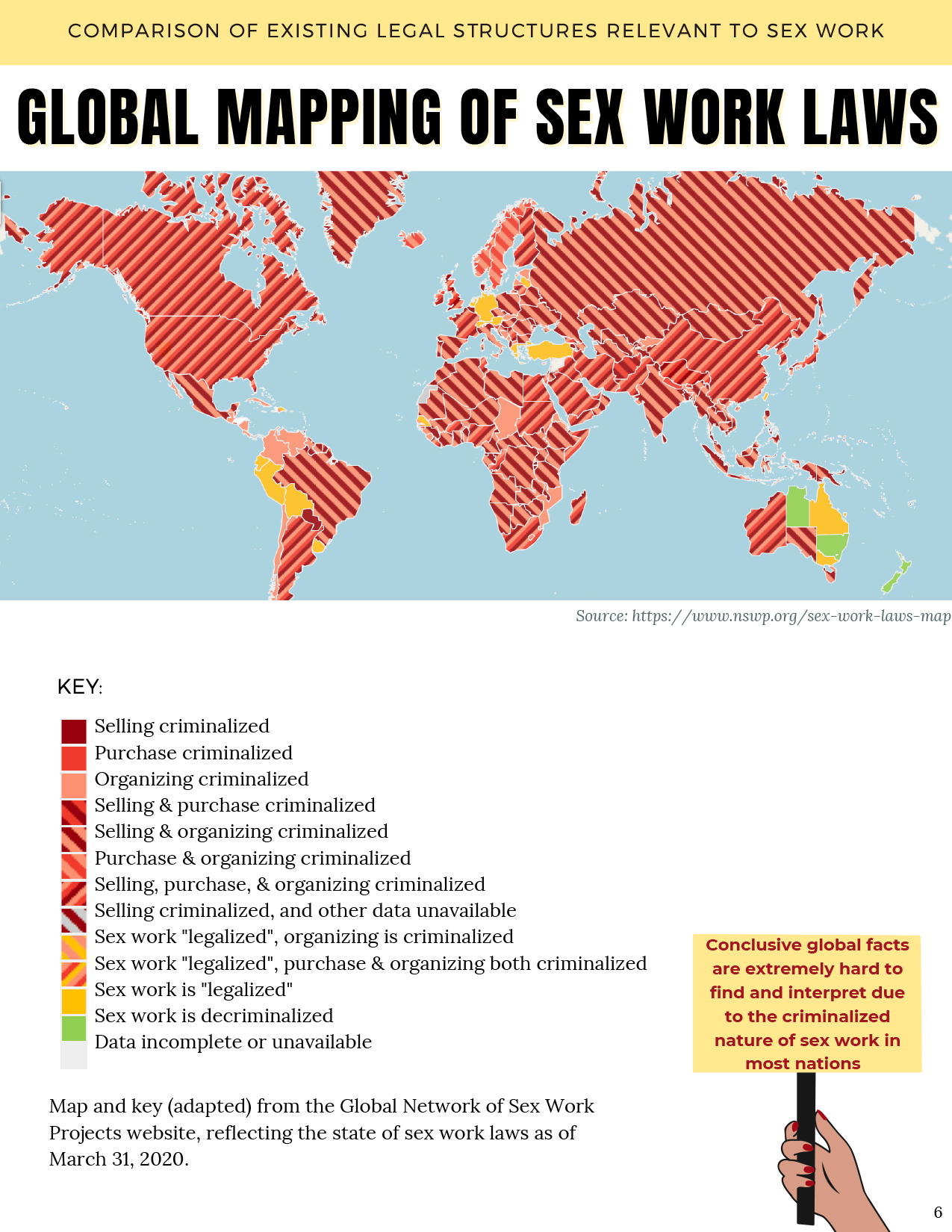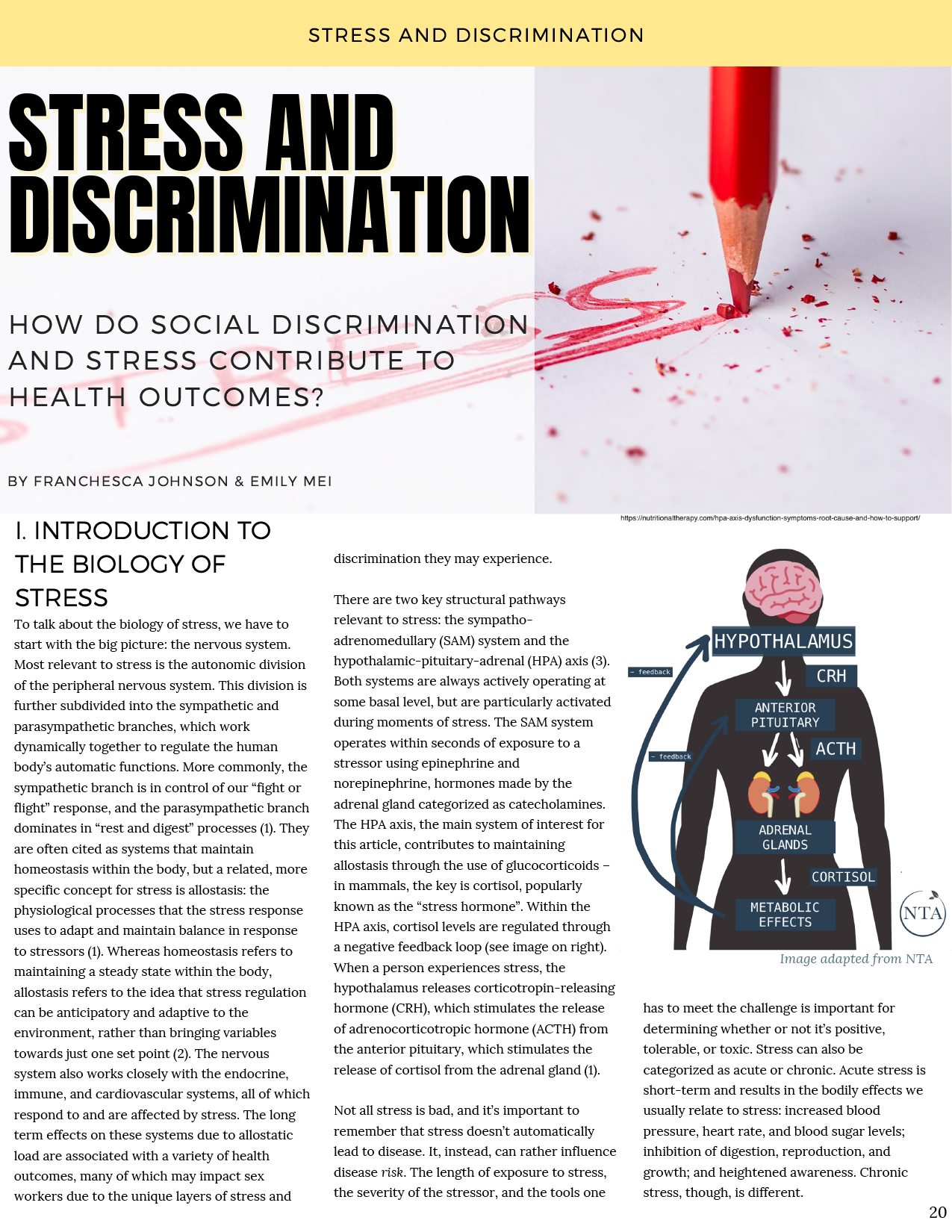 This project won 3rd place in the People's choice award, a well-deserved honor for a project that addresses a controversial project with compassion, curiosity, and critical inquiry into the sex work as a social and a health issue. Beautifully presented and researched, with great interviews –Professor Kelty
comments powered by