Opioid Crisis Education and Advocacy Network (OCEAN) Final Project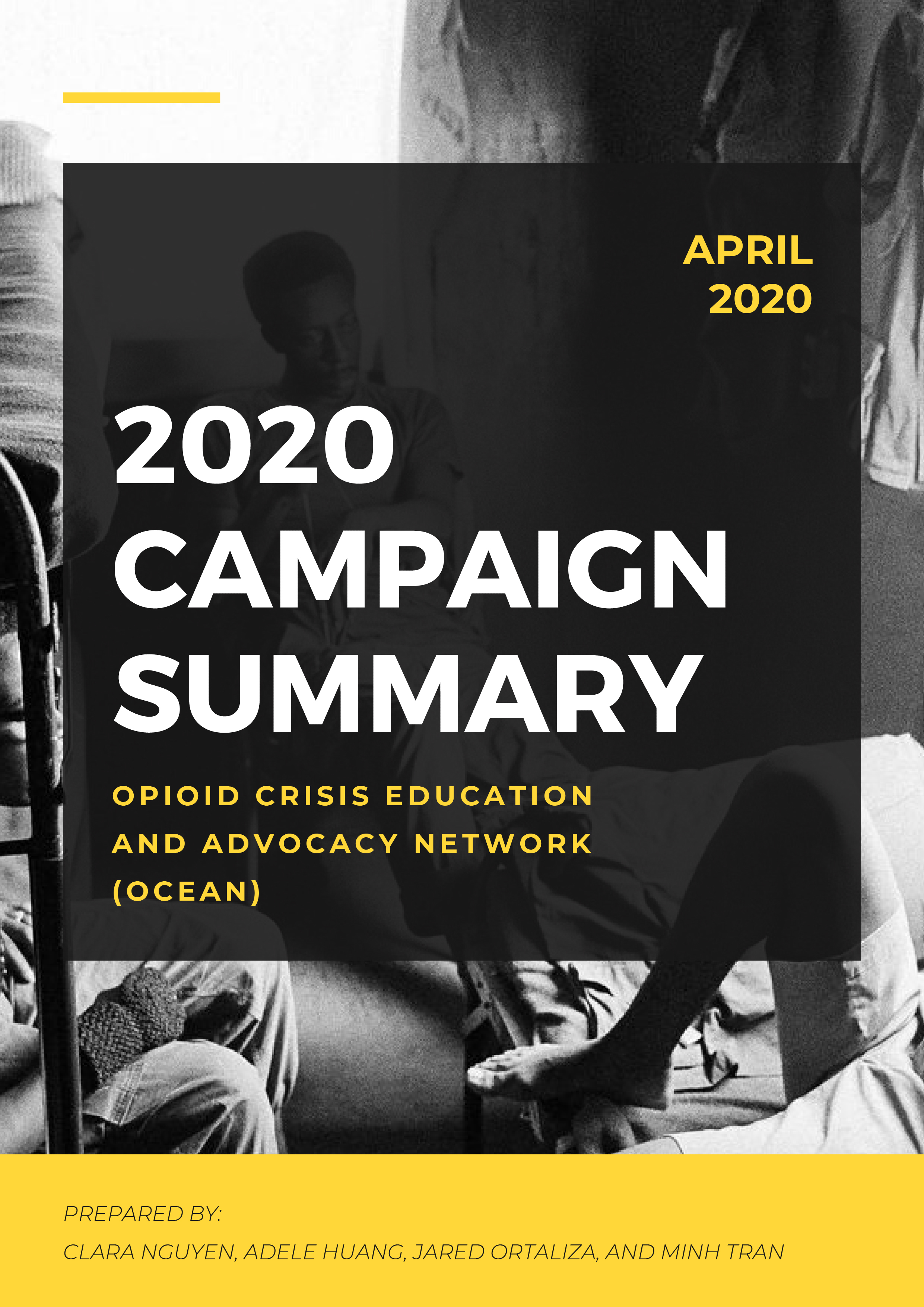 Award for pushing the limits of the form
By: Adele Huang, Clara Nguyen, Jared Ortaliza, and Minh Pham Tran
A non-profit organization designed to fight the opioid epidemic through community organizing and coalition building.
by Adele Huang, Clara Nguyen, Jared Ortaliza, and Minh Pham Tran
A Guide On How To Approach This Project
Our project involved becoming a nonprofit that focuses on community organizing and coalition building to address the issues of misperception regarding addiction for the opioid crisis. Thus, the products for our project are a white paper and a supplementary website. Though presentation day has been cancelled, we are still planning on creating a pledge card.
The white paper is a form of communication strategy that our nonprofit can use in a hypothetical situation like needing to secure grant funding to fund our projects/campaigns. A white paper is an overview of a problem that a nonprofit or business faces meant to be presented to stakeholders or community partners and convey a complex issue in a simplified way, usually through data and graphics (though words are also necessary). The white paper operates a bit like a narrative, with details about the crisis explained along the way. Thus, it must be read in order.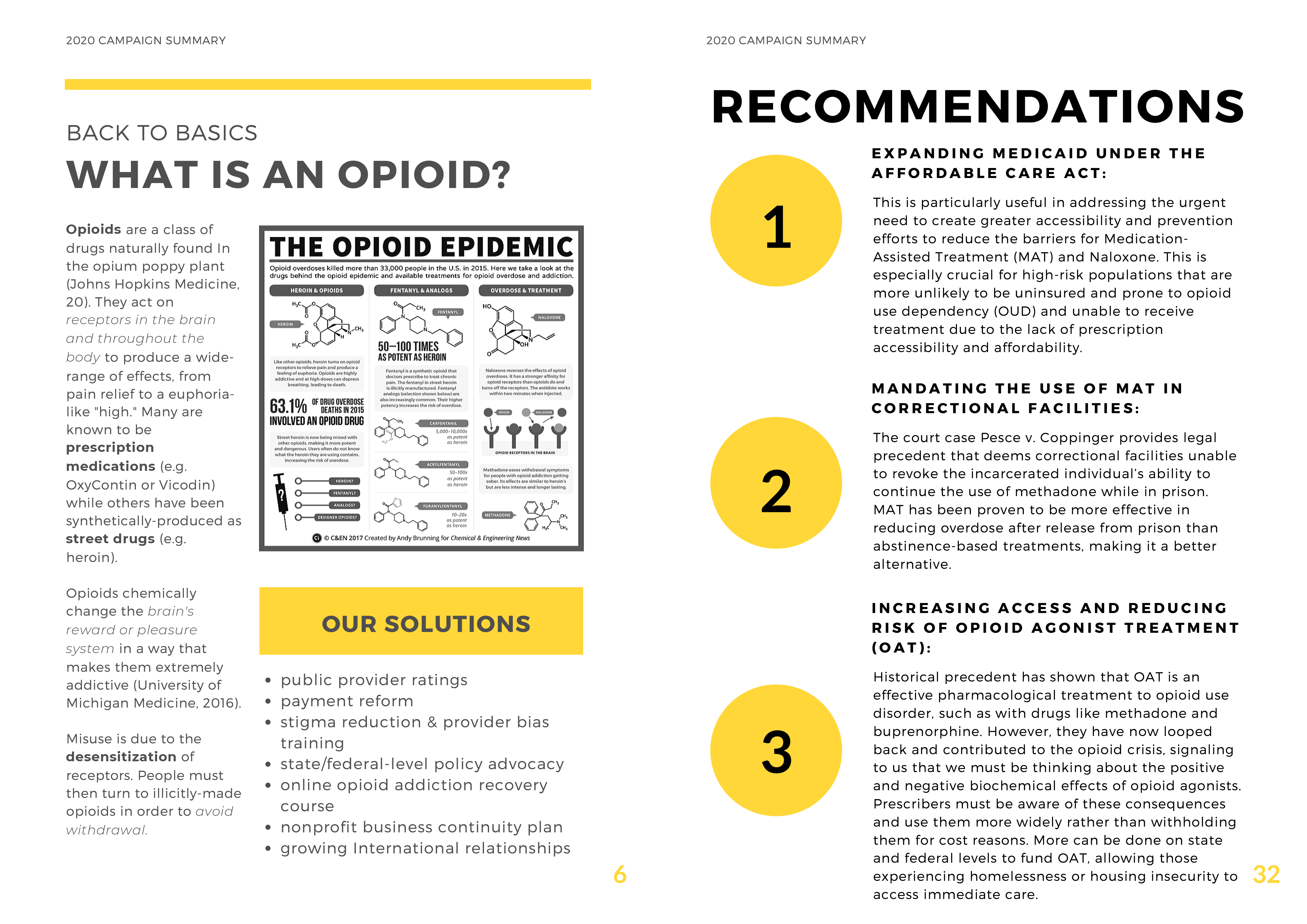 As a nonprofit whose goal is to end stigmas and misunderstanding of addiction, after assessing the issue, we conclude by explaining the campaigns we have constructed to do so. It is not like a policy proposal where we must analyze feasibility of proposals and cost-effectiveness, although we do include a bit of this below to talk about why medication assisted therapy (MAT) is better in treating addiction than abstinence. It's a vision for an ideal world, not the road map. Following this, we go over a funding request and how we plan on utilizing partner money to further our cause.
The website is a supplement that will include news articles/galleries regarding the opioid crisis. We want to avoid repeating any information already found in the white paper on the website. The nature of the website is more to provide further resources and less academic sources of information about the crisis.
The pledge card was meant to be distributed on presentation day to our fellow peers. Individuals would have signed the card to make a promise to accomplish or fulfill the advocacy or stigmatization related tasks listed on the pledge card.
Website link: https://adeleh217.wixsite.com/ocean (also hyperlinked above)
comments powered by