Transformative Food Solutions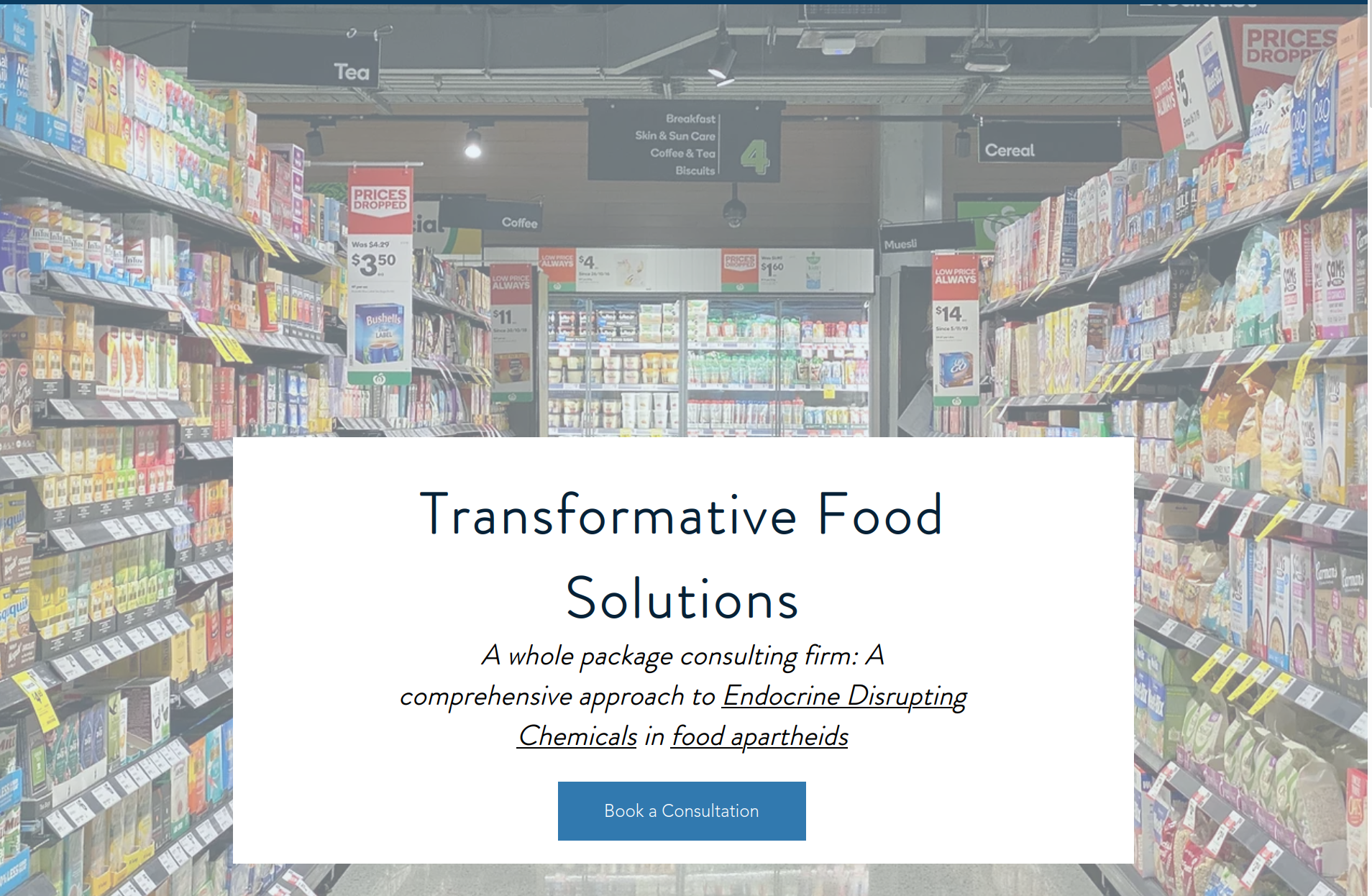 People's Choice Award Winter 2022
By: Maxwell Grollman, Iris Kang, Dayna Pham, Natalie Rodgers, Katelin Tanjuaquio, Sara Taubman
A whole package consulting firm: A comprehensive approach to Endocrine Disrupting Chemicals in food apartheids
Endocrine disrupting chemicals (EDCs), specifically BPA, phthalates, and PFAs, are prevalent in food packaging. Such packaging is ubiquitous in our food system, but is especially pervasive in food apartheids, in which long, racist histories of redlining, and discriminatory housing policies have created disparities in access to grocery stores and increased availability of fast food. Paired with limited research preventing further regulation and targeted marketing, residents of food apartheids, usually low-income communities of color, face disproportionately higher risks of the EDC exposure-related health outcomes. As such, we believe food apartheids lay at the intersection of a cutting-edge field, delving into the complex and interdependent relationship between the health of our biological systems and the societies in which we live, eat, work, and play.
Because of this, we created the consulting agency, Transformative Food Solutions. Through research-based findings presented in a variety of media formats including articles, interviews, and podcasts, we hope to highlight the complex history and current issues of EDCs and food apartheids. For example, our team creates educational podcasts, videos, and articles that can be employed to inform audiences on issues relevant to policy making and intervention design. We also create tailored interventional plans and evidence-based insights on tangential issues and public health problems upon request, as seen through our Chompton case study. Additionally, Transformative Food Solutions catalyzes the formation of necessary connections between legal, academic, scientific, and community institutions in order to create partnerships with feasible pathways of success.
In doing so, we hope to inform key changemakers on critical issues while doubly serving as educational materials for a broader public audience. We believe that, by partnering with community leaders, business executives, and policymakers, we can work together to enable change in dismantling food apartheids and working towards health equity.
comments powered by